Arkema Pebax polyamide empowers Decathlon's KIPRUN high-performance running shoe brand
Latest News: At the beginning of September, Arkema Group and sports equipment design brand DECATHLON released the results of their cooperation: the new KD900X high-performance running shoes under the running shoe brand KIPRUN.
To support its ambitious goal of developing a top performance running shoe, KIPRUN chose Arkema and its Pebax® performance materials. Compared to common materials such as EVA or TPU, Pebax®
Elastomers are widely appreciated for their light weight, excellent reactivity and excellent resilience.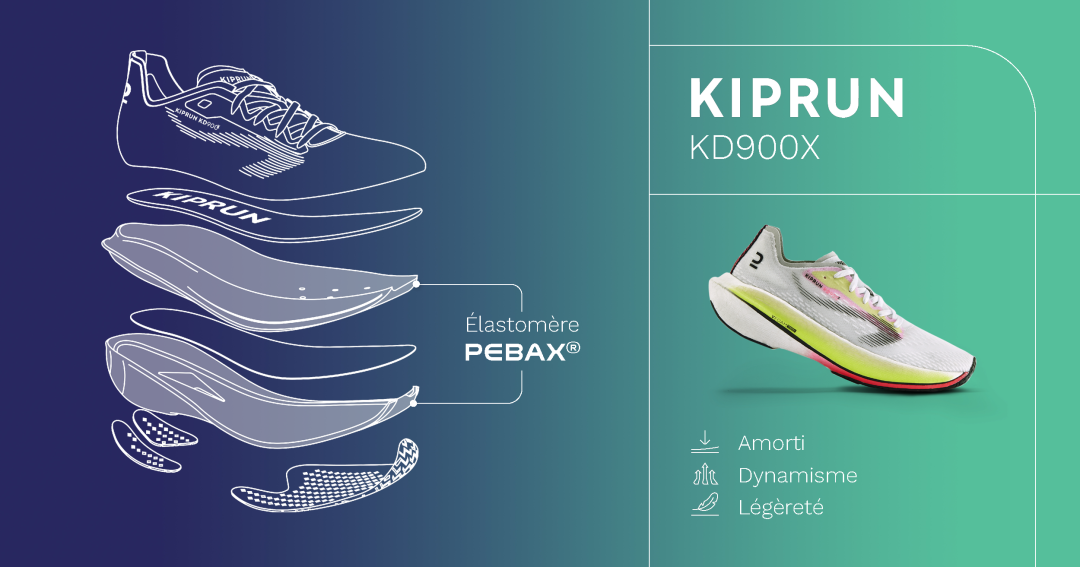 The highlight of KIPRUN's new KD900X high-performance running shoe is the use of Pebax® foam and carbon plate support material for speed and long-distance performance, KIPRUN said KD900X
The durability of high-performance running shoes can reach 1000 kilometers.
Arkema Polyamides Business Growth Officer David
Dupont said, "We are proud to partner with major sports brands, including Decathlon, to develop innovative footwear and sports equipment to provide high-performance gear for athletes and sports enthusiasts around the world. Arkema's advanced materials provide designers and Innovators offer unique combinations of materials and processes."